Isolation Transformers for Medical Industry Applications – KSINSTRUMENTS
The in-house produced KCT series of Isolation Transformers are ideally suited for isolation purposes of sensitive medical equipment.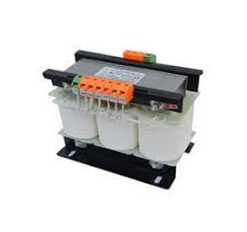 How does an Isolation Transformer work?
Transformers are not just about transferring electrical energy from voltage/current level to another. A special category of transformers called Isolation transformers are meant for protection of people and equipment.
Normal transformers do not prevent transferring of electrical disturbances and noise from the primary to the secondary circuits. However, in Isolation transformers, there is no physical connection between the primary and secondary circuits. Their windings are connected only by the magnetic flux in the core. Therefore, the electrical noise in the primary circuit is completely blocked from entering the secondary circuit.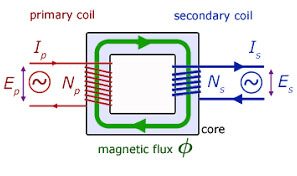 A grounded Faraday shield between the primary and the secondary greatly reduces the coupling of common-mode noise. This may be another winding or a metal strip surrounding a winding.
Isolation transformers are mostly configured with a 1:1 ratio, with equal number of coils on the primary and secondary sides. Simply because the goal is not to step up or step down, but only to transfer the power without noise. However, there might be a slight change to compensate for voltage drop.
The salient product features of Isolation Transformers Include:
Power Rating: 1VA to 25KVA
Frequency:50/60Hz
Single and Three Phase Control Transformers
We can design vacuum pressure impregnated and resin cast coil
Regulation is less than 95%
Breakdown Voltage:3KV
Control transformers with Encloser option available – enclosure made of steel and powder coated with degree of Protection IP20
Can be designed and manufactured as per specific customer requirement
Isolation Transformer Applications:
The Isolation / Control transformers are available in variety of primary and secondary voltage combinations:
Industrial control equipment
Automation industry
Machine tooling industry
Motor controls
Computers and peripherals
Medical equipment
Instrumentation
Low voltage lighting
Industrial Plants
Office buildings
ISOLATION POWER TRANSFORMERS – Medical Grade
Medical grade Isolation power transformers from KSI come with superior quality of construction and high safety compliance standards.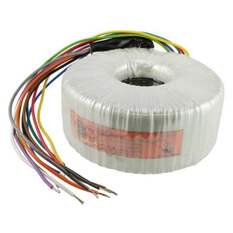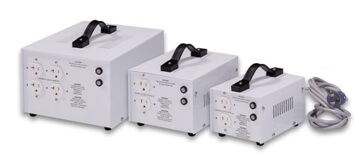 The purpose of using isolation transformers, as the name suggests, is to isolate electrical/electronic devices from their high voltage power source. But why should we do that? Because sensitive devices need to be protected from power surges or faulty components in the supply side. When it comes to the medical industry, the role of isolation transformers becomes even more critical. The life and safety of the patient and device operator is to be safeguarded from electric shocks due to power supply irregularities.
The Coronavirus pandemic has brought the medical electronics industry into sharp focus and resulted in sharp demand for life saving medical equipment all across the world. These include defibrillators, ventilators, pacemakers, intravenous drug-dosing pumps, glucose monitors, ECG machines, BP monitors, anaesthesia machines, ultrasound machines, suction machines, ventricular assist devices, dialysis machines, patient monitoring systems. The devices may be for home use, installed in hospitals, used in diagnostic centres or test laboratories.
In this article, we discuss the critical role played by Isolation transformers in various medical equipment.
Schematic of Medical grade Isolation transformer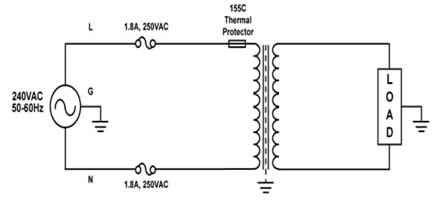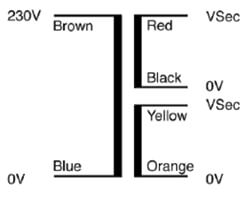 Types of Isolation Transformers
There are two types of isolation transformers, that is, two ways in which the primary and secondary circuits can be separated from each other. They are:
Safety shield – Between the primary and secondary coils, a safety shield is placed with insulation on both sides. This ensures that the leakage current remains within prescribed limits. The thick safety shield complies with strict safety standards. In event of a faulty condition, the electrical path goes directly to ground, providing safety.
Double (or reinforced) insulation – Instead of a shield, two or more insulation layers are packed between the primary and secondary sides. Each individual layer must pass the rigorous safety standards. If one layer breaks or fails, the next layer takes over and provides protection. In general, transformers that use insulation have lower leakage current levels when compared to shield type transformers.
About Medical Grade Transformers
Primary functions of medical grade isolation transformers include:
Protecting human users from electric shock by preventing unexpected human contact with a live conductor
Avoiding losing power after a first insulation fault
Protecting sensitive equipment from electrical noise
Creating a star point for equipment in a grid that do not have such a point
Generate warning if fault condition occurs in the supply side
Common features of Medical Grade Isolation Transformers include:
Reduce the leakage current and thus help to ensure the safety of patients
Very low magnetic stray-fields, high reliability
Rated voltage in the secondary circuit is not more than 500V
Toroidal transformer construction – inherently helps reduce stray fields, increases efficiency
Compact size and reduced weight when compared to traditional EI transformers
UL Certified Transformer product range
Compliance to the harmonized IEC 60601 standard
Compliance with radio frequency interference (RFI) and electromagnetic interference (EMI) limit standards
Built-in thermal protection
Low power losses
Built with Class F (155°) insulation system
Enclosure made of steel and powder coated
Dual primary and secondary available
Fly leads type Medical grade transformers also available
High noise attenuation levels even in high frequency applications
Reduced coupling capacitance
Suitable for higher harmonic area installation
Lower external magnetic field
No audible noise
Medical grade Instrument Transformers from KSI
KS Instruments is a leading player in the design and manufacturing of LT Instrument transformers for measuring and protection applications. Our transformer product range finds wide application in various industries such as automotive, medical, power supply and industrial automation.
KSI has a wide range of catalogue products to suit all needs. These products have been validated by our clients for high efficiency, robust performance and long service life.
Our transformers product range are tested and certified by the reputed CPRI, Government of India. KSI is also approved by reputed consultants across the country.
Despite a wide range of catalogue products, in several cases, a customer application may demand a custom solution. With the backing of a strong design team and an in-house testing facility, KSI can offer custom solutions to various design challenges with ease.
Electrical specifications:
Maximum Power: 1000VA
Input Voltage: 120V to 240VAC±10%
Frequency: 50/60Hz
Output Voltage: 120VAC
Voltage Regulation: 8% from full load to no load
High Voltage: Input to output: 3KVAC, Input and output to enclosure (Ground): 1.5KVAC
Efficiency: 95% @ full load
Operating ambient temperature: Not to exceed 60°C
Leakage current: < 50uA; typical 10uA
Transformer Contact Type: Centre Tap
Isolation Transformers Applications in Medical Industry:
Isolation Transformers from KSI are widely used in the medical industry for the following applications:
MRI scanners
Dental equipment
CAT scan machines
Oxygen pumps
Hospital beds
Medical drip controllers
Lab equipment
EEG monitors
Electro-surgical equipment
Sterilizing equipment
Medical grade linear power supplies
Our products are installed along with sensitive medical equipment used in home care, hospitals, diagnostic centres and test laboratories.
Safety and compliance standards of our Isolation Transformers
Efficient handling of leakage current and electrical noise in electrical/electronic equipment used is critical to the Medical industry. Since such disturbances can cost human lives, the standards of compliance and testing for medical applications are very stringent.
The safety and compliance standards for leakage and insulation requirements are stipulated by IEC 61558-1-2 and UL safety standard 60601-1.
Medical grade transformers maintain strict adherence to the following:
Defined maximum limits on earth, patient or enclosure leakage current
Defined Minimum on creepage distance and air clearance
Maximum permitted temperature rise
Complete patient/operator and device safety is assured by medical grade isolation transformers by complying with these stringent standards.
Let's discuss your requirements, Contact us.